Context Effects Proven by Kwon Journal of Advertising Research
April 2018 Meta-Analysis of 70 Studies
Ad Recall Lift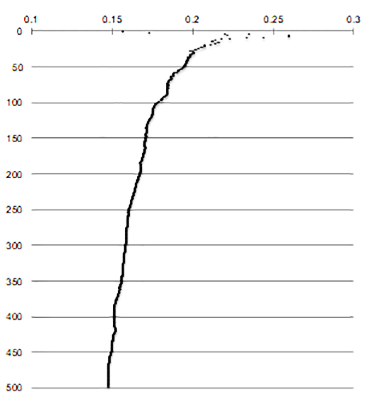 Putting funny ads in funny programs can get you 15% more ad recall.
RMT sought to determine the ideal dimensions for such content coding. Surely one could go deeper than funny/serious, etc.
      Sample Size
RMT DriverTags Third Party Validations
Higher alignment lifts in not just ad recall, but for
incremental sales ROI and full funnel branding effects.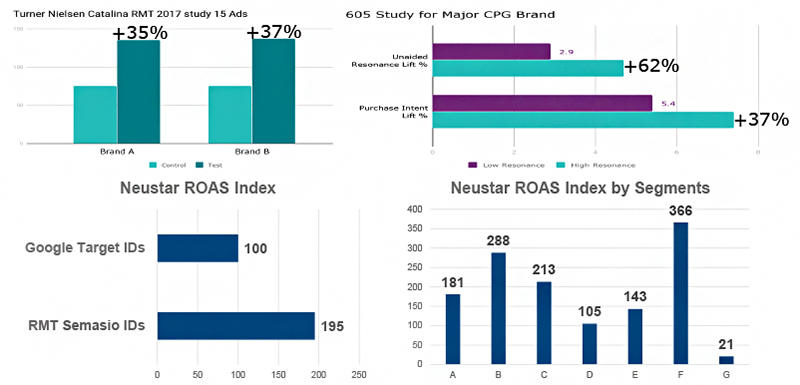 Activating RMT with Contexts
In Linear Television, and in OTT/CTV, DriverTag Resonance between the ad and the program (or network, or daypart on a specific network) becomes part of the optimization along with client choice of best of breed purchaser targeting.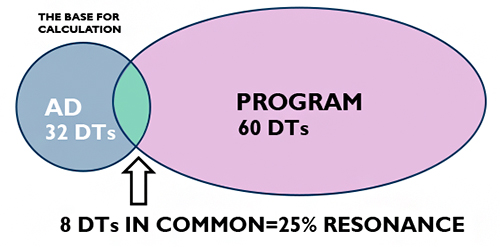 Resonance Proven Against Sales
Nielsen NC Solutions Study for Turner Showed that Incorporating DriverTag Resonance In Media Selection Generates +36% Sales Lift.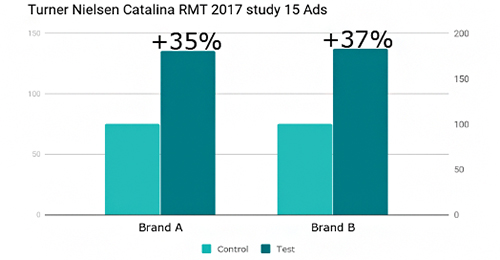 See complete ARF RMT Turner white paper.
Resonance Proven Against Branding Measures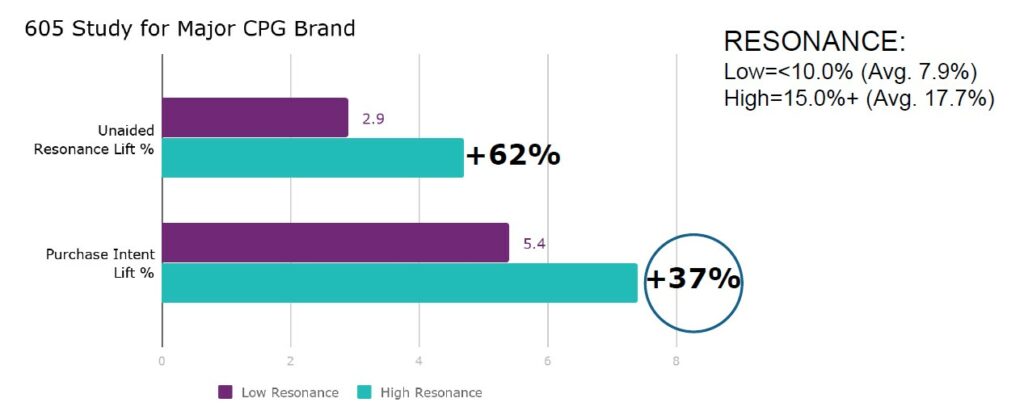 Low Frequency Overcome By Resonance
Resonance Can Overcome Low Frequency