The Iconic Trigger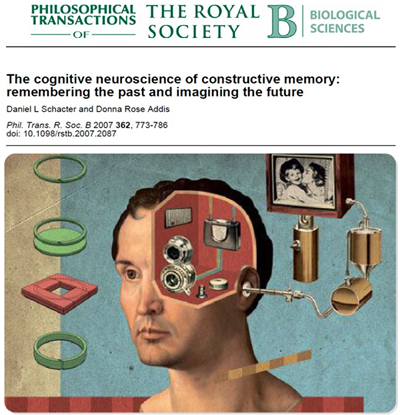 SST brain activity peaks in left-hemisphere long-term memory encoding indicate those images and audio segments that are strongly encoded in long-term memory. These strongly encoded mnemonic segments serve as 'key images' or 'hooks' that the brain uses to reconstruct these memories when recalling or recognizing the original event.
We term these mnemonic elements 'Iconic Triggers' as being exposed to an Iconic Trigger reactivates memory of the original viewed material, eg advertisement.
As such, Iconic Triggers are a powerful way of integrating the various media components of an advertising campaign.
Long-term Memory Encoding and Advertising Effectiveness
MLC Case Studies
Key Scene Analysis

Optimisation: Remove Conceptual closure, enhance "

Neuro Optimised

Original vs. Neuro Optimised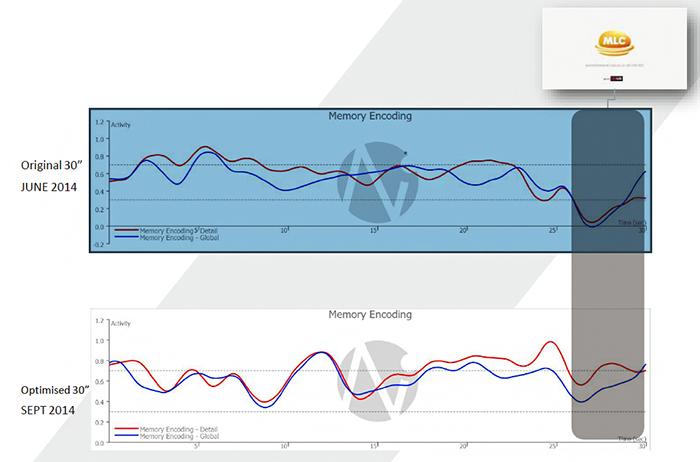 Identifying the Iconic Triggers
Using the Campaign Iconic Triggers
The Australian Effie Awards

Impact: to achieve advertising awareness of 30% after 9 months;
Over the campaign period, recognition of the TV commercial peaked at 47%, compared to a benchmark of 30%. The campaign was creating impact in a category that was difficult to cut through.
Prompted Advertising Awareness: Save Retirement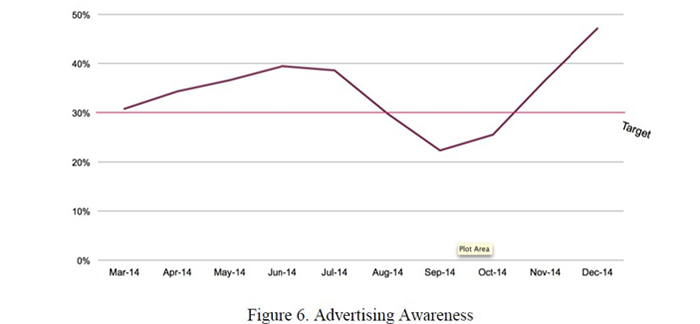 Case Studies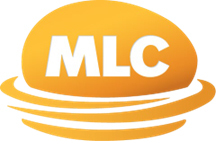 Client feedback – just by managing Conceptual Closure
Ad recognition of Save Retirement TVC achieved record breaking 47%.
Spontaneous Brand Awareness achieved highest level ever recorded by MLC.
Brand Linkage more than doubled in the first
Reduced brand leakage to other competitors compared with previous campaigns.
Significant uplift in incremental Funds Under Management (in-flows)
Awarded 2015 Effie advertising effectiveness award in Financial Services category.